The November USDA Report raised US yields and ending stocks. From what we have been hearing about yields in the eastern corn belt the rise in yields was not that unexpected while a 1.9 bu/ac jump higher to 174.9 was not quite expected. Rarely does the November report differ so much from the Sep/Oct yields, but the yields in IL, IN, and OH made up for losses seen in the western corn belt and plains. Current support is at $4.67 for Dec corn, but a close below that could lead lower. If that holds, we should expect the sideways trade we have seen for the next month+. US corn yield 174.9 bpa. Us corn production 15.234 billion bushels.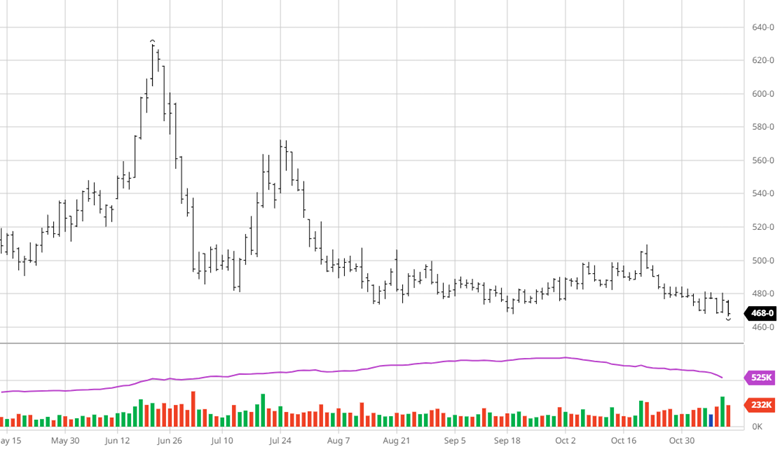 Soybeans had seen a good run over the last couple of weeks until the USDA report took a hit. While beans are still well off their lows the report's reaction saw beans lose 20 cents. Like corn, soybeans saw their yield increased to 49.9 bu/ac. The Chinese demand situation and northern Brazil's dry weather have been bullish for beans and will be a bullish talking point if they last and the main news moving forward. US soybean yield 49.9 bu/ac. US soybean production 4.129 billion bushels.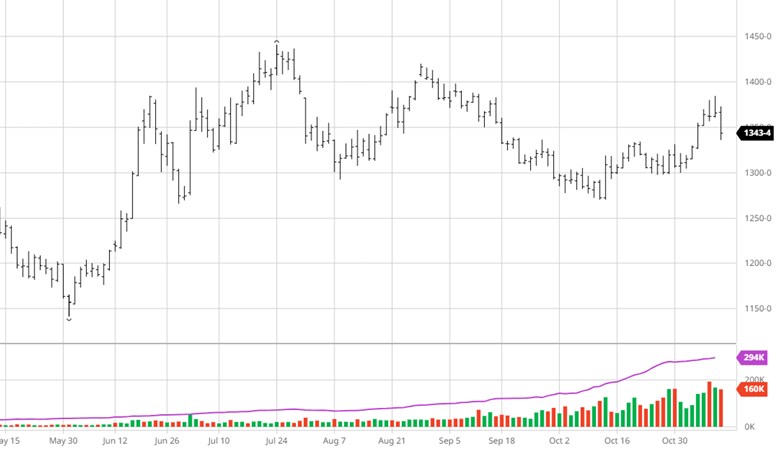 Equity Markets
The equity markets had their longest winning streak of the year in the past couple weeks, climbing back from the latest move lower. Inflation is cooling and the Fed appeared to be done (for now) with changing rates which allows the market to take a deep breath as a "soft landing" appears attainable. Fed Chair Powell today said that he is not confident the Fed has achieved sufficiently restrictive rate to bring down inflation, allowing for some concern of further rate hikes. While earnings have not been stellar across the board strength in some important areas has given the markets fuel for this most recent rally.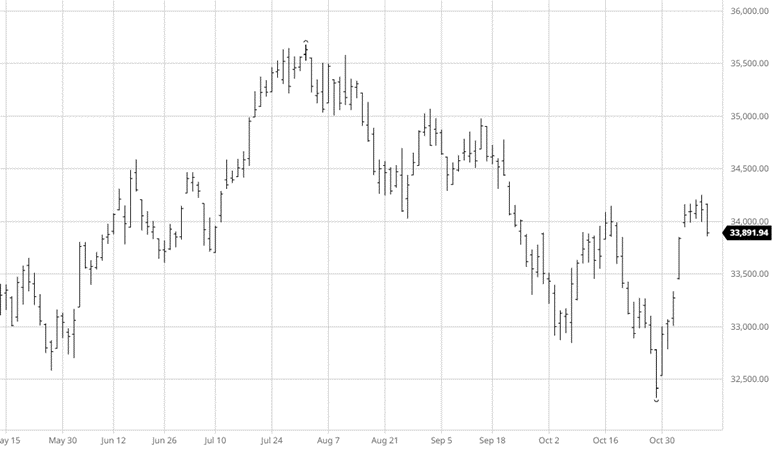 Cotton
Cotton is a supply and demand story right now with ample supply and a lack of demand. World geopolitical issues and the risk of a recession have kept buying down as producers do not want to be stuck with inventory nobody wants to buy.
PRICES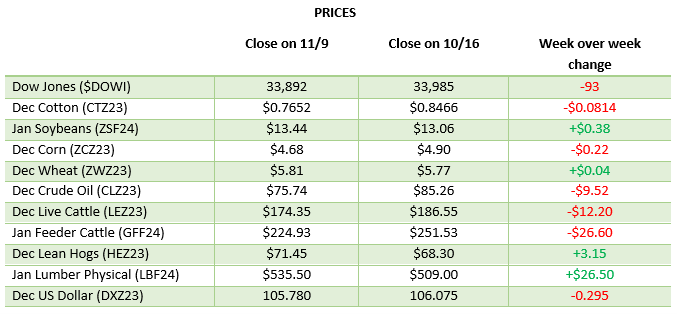 Via Barchart.com
Contact an Ag Specialist Today
Whether you're a producer, end-user, commercial operator, RCM AG Services helps protect revenues and control costs through its suite of hedging tools and network of buyers/sellers — Contact Ag Specialist Brady Lawrence today at 312-858-4049 or [email protected].