---
---
AG MARKET UPDATE: MARCH 31 – APRIL 8

A bullish USDA WASDE report on Friday did nothing to affect the markets; it appears that the report was met with little reaction. The U.S. ending stocks were unchanged while world ending stocks were raised due to larger Brazil corn crop estimates by 2 million tonnes. The weather in South America and the U.S. over the next month will be the main focus as it will be essential for U.S. corn to get off to a good start as far as world supply goes. The war in Ukraine continues, and as the ultimate damage and consequences are unknown, it is doubtful Ukraine will be able to produce/export what it was for a few years.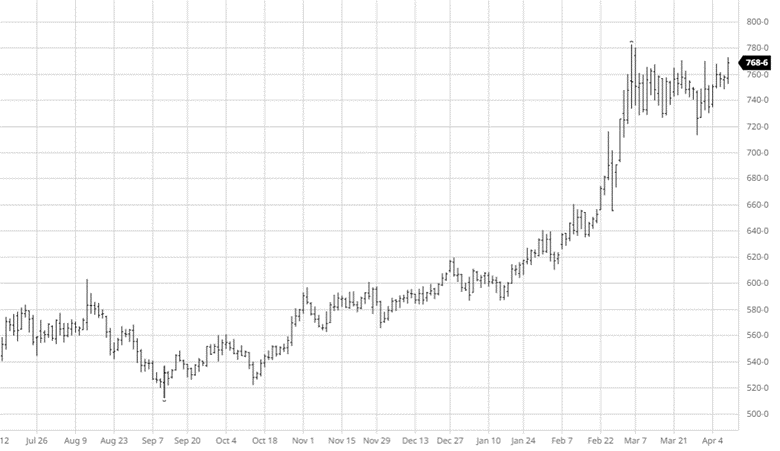 Soybeans were trading higher into the report and continued that post report solidifying their gains for the week. The USDA had the U.S. ending stocks at 260 million bushels which were right on estimates going into the report, and world ending stocks at 89.58 million metric tonnes. World veg oil prices continue higher, pulling bean oil prices to new 2-week highs. This week's gains have gotten back the losses from the acreage report last week.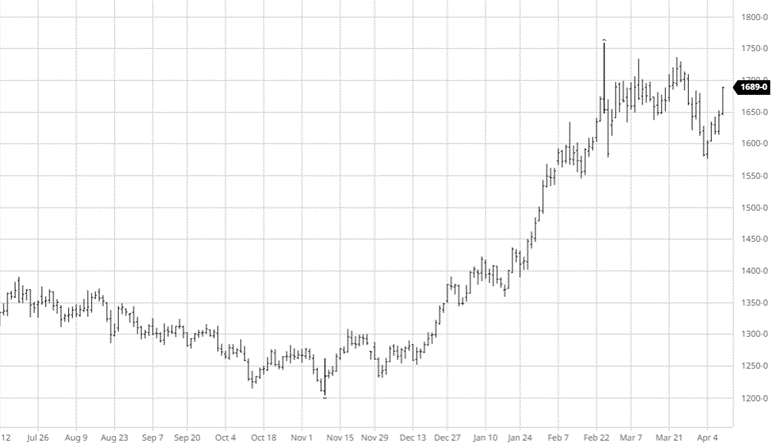 Wheat's report numbers were neutral with no surprises. Wheat will gain on corn and beans strength as there is not much news outside of Ukraine and Russia to move it right now. With no end to the war seemingly coming soon, major questions will remain unanswered as world trade will be messed up for a long time. World trade with wheat will be what markets will keep an eye on as the cash market will give us a better idea of expected availability moving forward.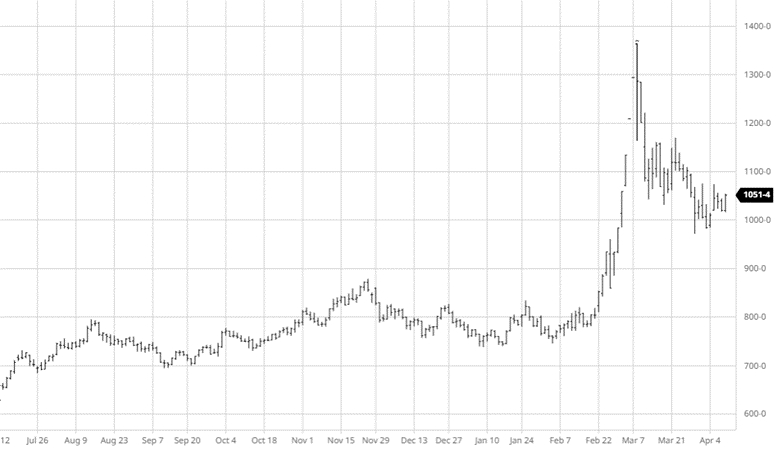 Dow Jones
The Dow was relatively flat on the week while tech struggled as the market is trying to position itself ahead of more Fed moves. It is unsure how many and by how much the hikes will be this year as inflation continues to be the main problem facing Americans. The market is hoping that the struggles of Q1 will not continue into Q2, but inflation is sticking around.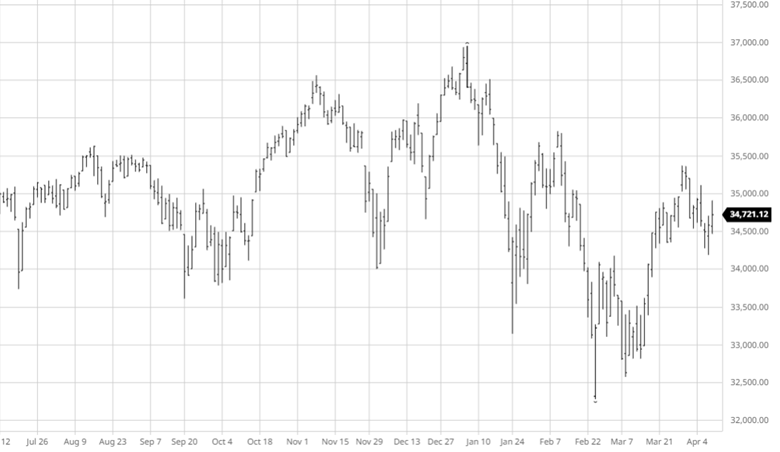 Drought Monitor
The drought monitor below shows where we stand heading into April compared to last year.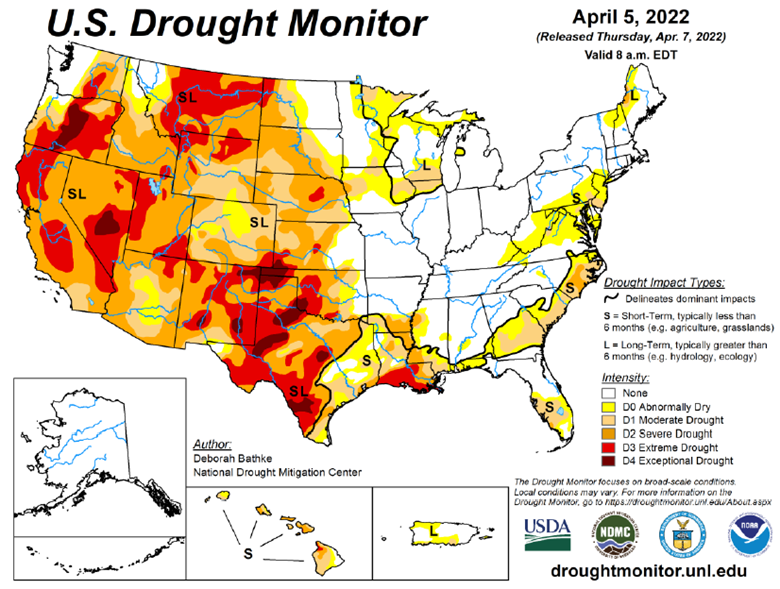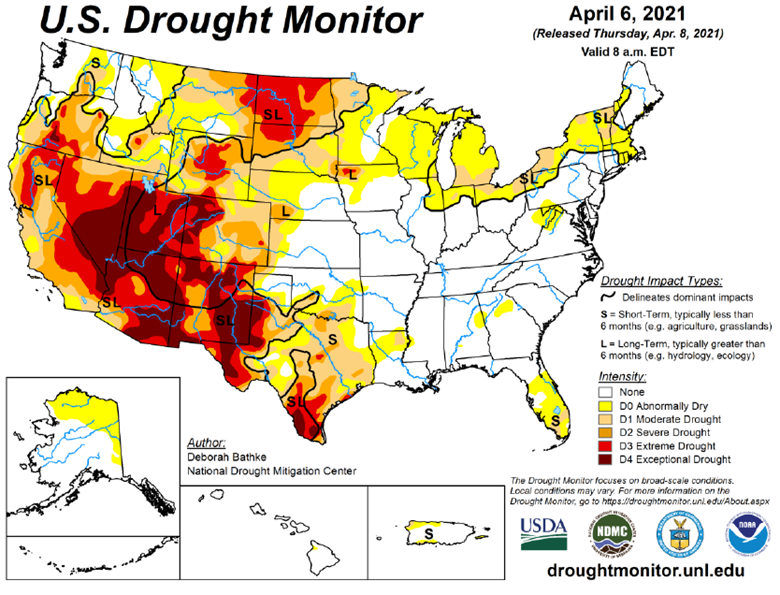 Podcast
RCM Ag Services put a unique spin on National Agriculture Day by going international. That's right, we jumped right into international waters with Maria Dorsett from USDA's Foreign Agriculture Services for an interesting discussion about linking U.S. agriculture to the rest of the world.
Each year, March 22 represents a special day to increase public awareness of the U.S.'s agricultural role in society, so why not take it one step further by bringing in a global component? As the world population soars, there's an even greater demand for producing food, fiber, and renewable resources. That's why we're taking a deeper dive into the USDA's trade finance programs, like the GSM-102, which supports sales of U.S. agricultural products in overseas markets and supports export growth in areas of the world that are seeing some of the fastest population growth.
So, jump aboard (no passport needed), as Maria discusses how U.S. companies use GSM-102, what the program features, and the benefits that it offers!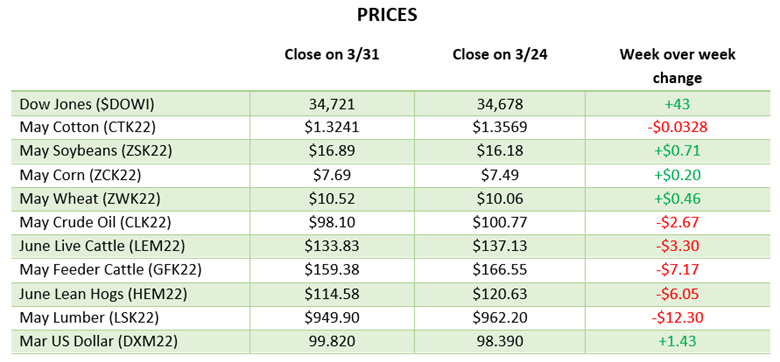 Via Barchart.com
Contact an Ag Specialist Today
Whether you're a producer, end-user, commercial operator, RCM AG Services helps protect revenues and control costs through its suite of hedging tools and network of buyers/sellers — Contact Ag Specialist Brady Lawrence today at 312-858-4049 or [email protected]