First Glance: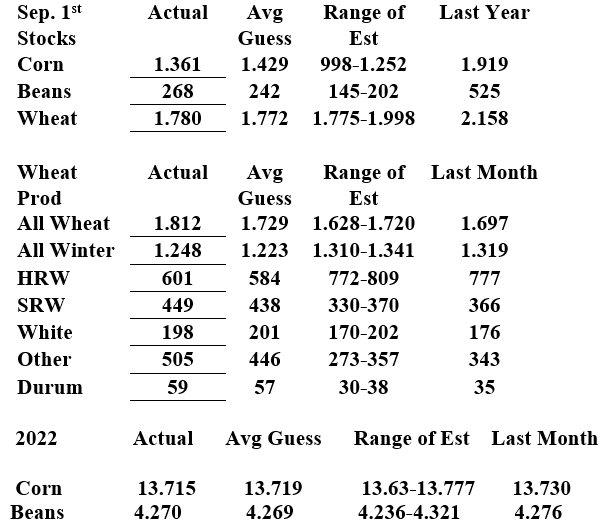 Overview:
The Quarterly Stocks report added to the recent misery with larger than expected bean and wheat stocks while corn stocks were below expectations. With minimal adjustments to the 2022 final numbers, the market was already on the defensive in early trade as a brutal combination of week, month and quarter end collide with the probable US government shutdown to push all of the bulls out of the picture. The charts look terrible for beans and wheat as beans have now moved into a bearish posture after the summer strength while corn continues to grind in the $4.70-$4.90 range. The bottom line is that the USDA took away part of the only potentially bullish story in beans while reminding everyone that the world grain markets are well supplied after Brazil and Russia's record crops and their willingness to be the world's cheapest source of corn and wheat.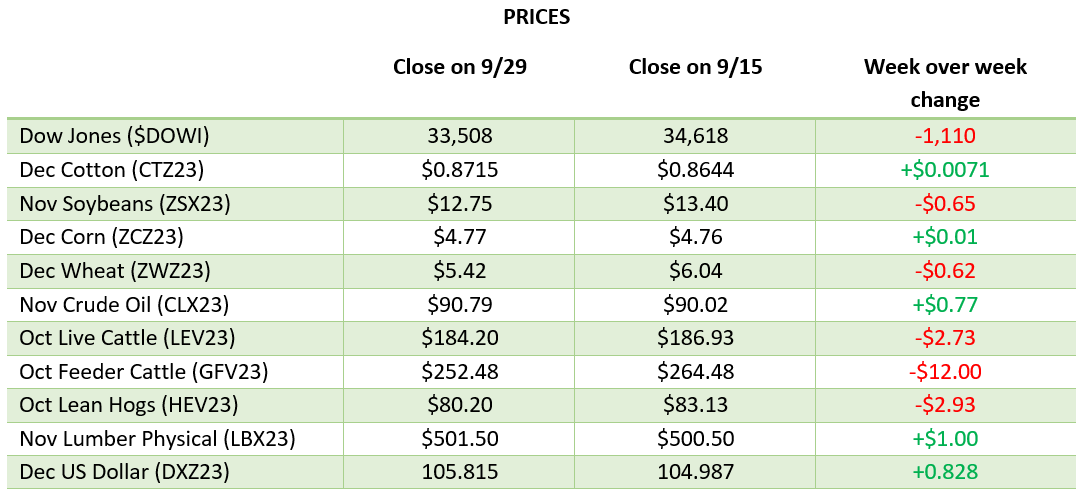 Via Barchart.com
Contact an Ag Specialist Today
Whether you're a producer, end-user, commercial operator, RCM AG Services helps protect revenues and control costs through its suite of hedging tools and network of buyers/sellers — Contact Ag Specialist Brady Lawrence today at 312-858-4049 or [email protected].