---
---
AG MARKET UPDATE: AUG 12 – AUG 26

Corn has had a good couple weeks with more news coming out of the pro farmer tour. The PFT pegged the US corn yield at 168.1 bu/acre, well below the 175.4 that the USDA has. This would be very bullish for the long run, while this seems low there is still time to help and hurt the crop. A sub 170 number would be a shock to the system and unlikely the USDA would admit they are that far off anytime soon. Crop ratings continue to fall with a national 55 good/excellent rating. The drought out west has taken its toll on the crop and the numbers show that. Balance sheets would get very tight very quickly with at 168 yield, the cash market is already telling us the demand is there so now we begin the home stretch.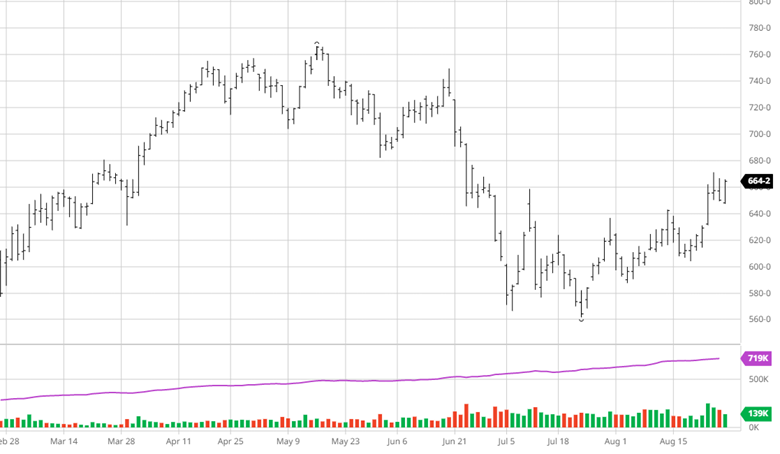 Beans made small gains with some volatility over the last 2 weeks. There were good exports and sales to China that are welcome news. The PFT pegged the US crop at 51.7 bu/acre close to the 51.9 the USDA had. This seems on par for what we are hearing with a strong bean crop and tough looking corn crop. Beans will benefit from the bearish corn numbers but will need their own story to continue their move higher with continued exports. The weather over the next month looks beneficial for beans as well.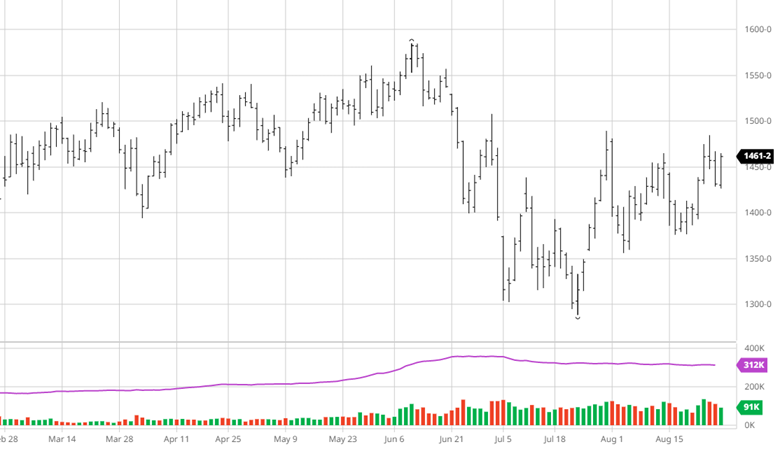 Equity Markets
The equity markets have taken it on the chin in the last week as markets faded further to end the week on hawkish comments by Fed chair Powell. As we still battle inflation the Fed will continue to look at all data to determine the necessary steps come next months meeting. While it is expected they will continue to raise rates the guidance going forward is up in the air.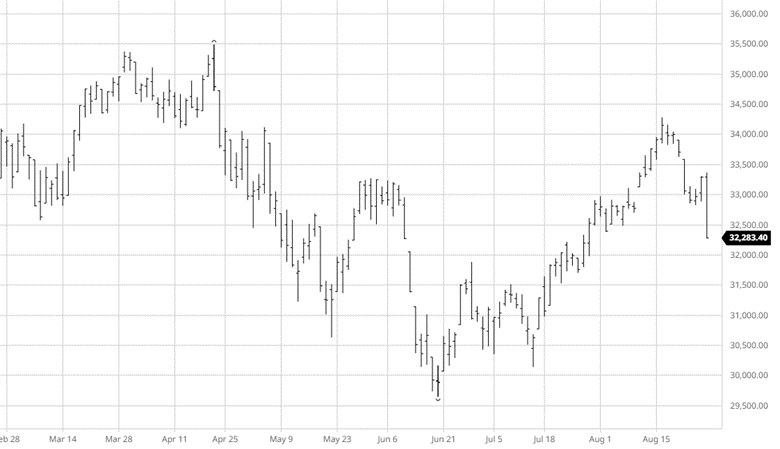 Drought Monitor
The drought monitor below shows where we stand week to week.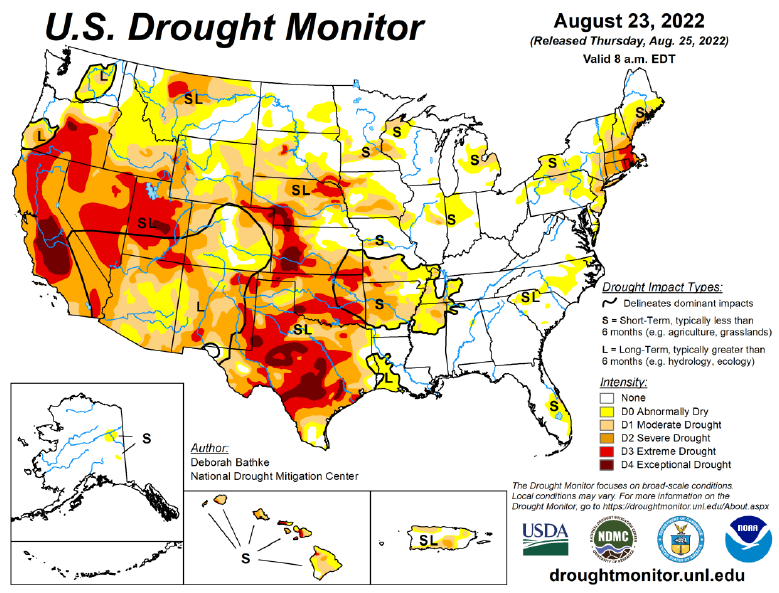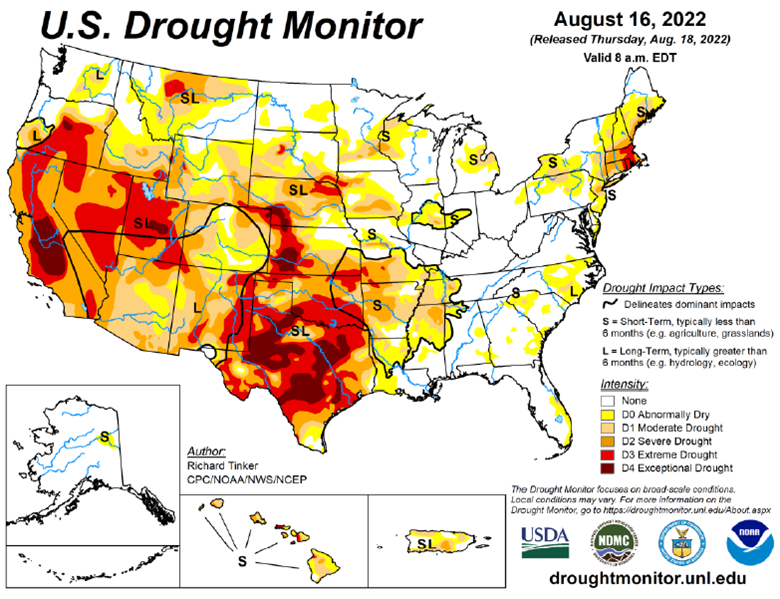 Podcast
Are the Fed's hikes starting to dampen inflation? Oil, grains, and metals have all fallen from their highs. But the rarely spoken of Cotton market was one of the first to crack…falling from 1.58/lb to 0.95/lb in just a few short days. We're digging into this sharp drop and just why and how Cotton is involved in seemingly everything with RCM's very own cotton king, LOGIC advisors Ron Lawson.
In this episode, Ron is giving us the low down on how and why he believes it's not Dr. Copper which acts as the global economic barometer, but how Cotton is the real Canary and leading indicator on global demand. In between those talks, we're covering all things Cotton including crop insurance, irrigated vs dry land, the scam that was Pima and Egyptian Cotton, the process of cotton – which countries have it, which want it, ginning it, spinning it, dyeing it, global commodity merchant co's pushing it around, and even micro-plastics, climate change, and how Cotton always flows to the cheapest labor source. Finally, we're walking in some high Cotton putting Ron in the hot seat. Will we ever get the growth back? Tune in to get these critical hot takes — SEND IT!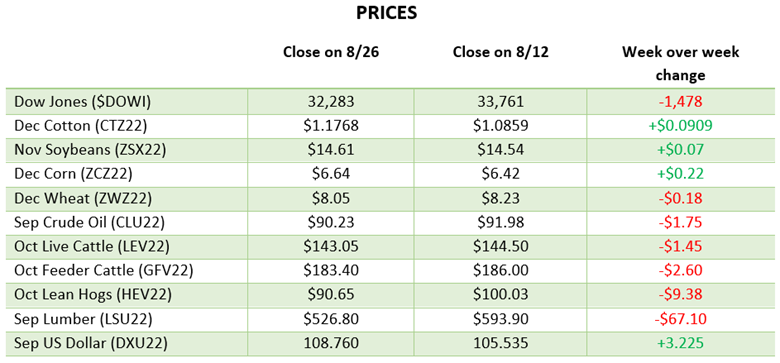 Via Barchart.com
Contact an Ag Specialist Today
Whether you're a producer, end-user, commercial operator, RCM AG Services helps protect revenues and control costs through its suite of hedging tools and network of buyers/sellers — Contact Ag Specialist Brady Lawrence today at 312-858-4049 or [email protected].